Transhipment hub & multimodal connectivity
Autoterminal Barcelona is the vehicle logistics platform for Mediterranean countries and the rest of Europe. Located in the Port of Barcelona, Autoterminal Barcelona is the intermodal transport centre for vehicles by sea, rail and road.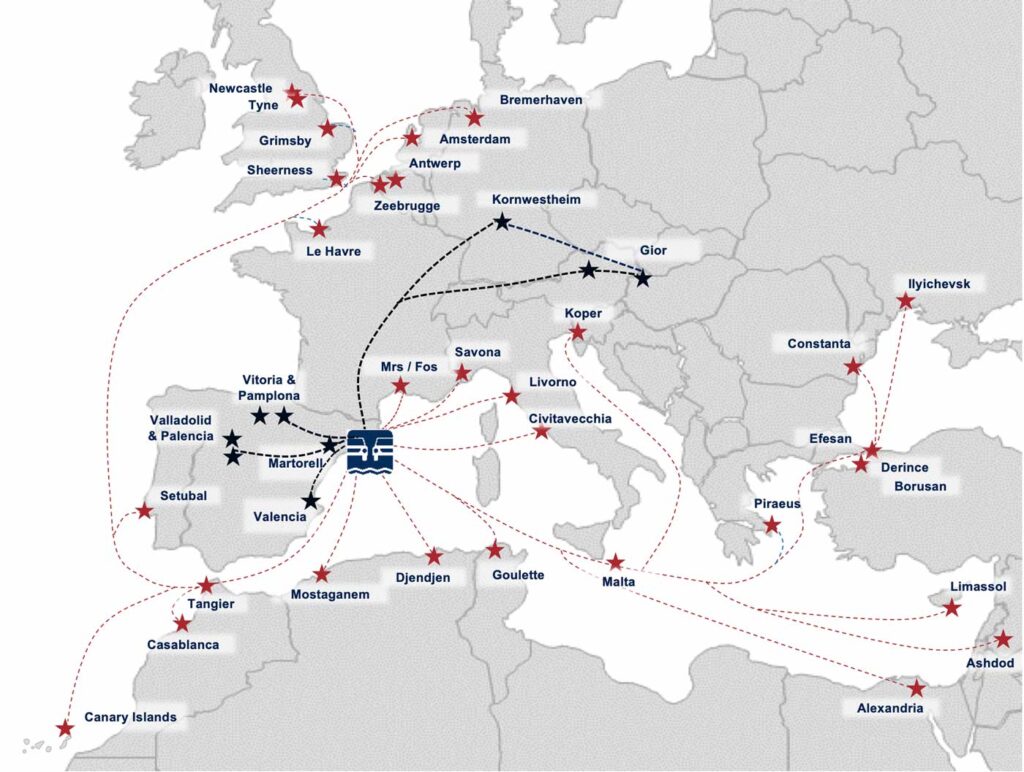 SHORT SEA
Connections between the main ports situated in geographical Europe or in the coastline on the enclosed seas bordering Europe.
Connection
Algeria
Netherlands
Belgium
Cyprus / Malta
Egypt
UK
France
Germany
Greece
Israel
Connection
Italy
Morocco
Portugal
Romania
Slovenia
Tunisia
Turkey
Ukraine (Black Sea)
Canary Islands
DEEP SEA
Main routes connections between Autoterminal and North Europe, Far East, Middle East, America, South Africa and Autralia.
Origin
Far East
North Europe
America
Destination
Far East
Middle East
North Europe
South Africa & Australia
RAIL
Port of Barcelona has three railway stations, one of them in the premises of Autoterminal Barcelona, and one with european gauge rails.
Connection UIC
Germany
Hungary
Austria
Connection
Martorell
Valladolid / Palencia
Pamplona